Do you (or your clients) experience?
Anxiety, emotional overwhelm or have difficulty switching off?

Depression, feel flat or emotionally numb?

Gastrointestinal issues like bloating, pain, IBS, SIBO or sensitivities?

Chronic pain, migraine or fibromyalgia?

Frequent Insomnia?

Chronic fatigue?

Chronic inflammation or autoimmune issues?

A desire to perform at your peak at work?

A desire for balanced, healthy relationships?
If yes, then the Vagus Nerve Program could help you.
What's Included 
• Weekly Live Calls
Join our Live Calls (approx. 60 min) featuring Q&A sessions, Peer-to-Peer discussions, and Self-Directed Learning opportunities. Even if you can't attend the calls live, you can submit your questions in advance and access the replays for valuable insights and answers to your questions.
•

 

Theory Modules
Immerse yourself in six video lectures that blend education and interactive exercises, covering the vagus nerve, brain, nervous system, self-regulation, stress recovery, and their impact on your physical well-being.
• Onboarding and Integration Weeks
Benefit from essential pre-reading resources, an onboarding process, and an integration week before completing the course. These steps ensure a smooth transition and reinforce your learning.
• Community & Support
You'll have opportunities to connect and learn from other program participants who are making the same journey as you, to share your progress, and ask questions.  There will be live Peer-to-Peer learning activities and you'll receive access to a private online community where you can give and receive support as you work through the program.
• Somatic Practices

Each week, you'll learn new techniques to enhance your vagus nerve's functioning, utilizing postures, movement, sensory points, audio exercises, and breathwork. You'll receive access to a library of guided audio and video practices.
• Study Pods
If you wish, we can connect you with fellow students who share your language and timezone preferences, so you can connect directly via Zoom for additional support and accountability.
• Bonus Masterclass
 You'll receive access to the 2.5 Hour Vagus Nerve Masterclass immediately after signing up, so you can get started with your learning straight away.
You'll have lifetime access to the course material!
Registrations closed - Returning in late 2023
Learn science-backed tools to regulate stress and emotions, boost resilience, and experience a profound transformation in your life.
Does this sound like the program for you?
When you graduate you'll:
Experience true freedom from nervous system dysregulation and all the painful side effects that it causes.
You'll be in the driver's seat of your own nervous system rather than feeling powerless and helpless to anxiety, freeze and shutdown. You'll know how to get unstuck.
You'll be able to understand the language of your body, giving you greater agency and autonomy in making decisions.
You'll learn to create a change in the set-point of your nervous system that will improve your emotional and physical health.
You'll graduate with a tool box of exercises and feel confident in using resources that shift you out of survival mode for the long-term. This also improves your personal and professional relationships and better equips you for dealing with adversities.
Students love this course
"This is a very important program. Not to be taken lightly. Nor too seriously. It is so very valuable because we know so little about ourselves. And we struggle through life with very little light provided. We take to drink and recreational drugs to smooth out our emotions daily. We look for escapes. We look for anything to get us out of this drastic condition most of us experience daily. Unfortunately, very few of us find what we need to improve ourselves, our situations and, our world. A program like this one here is essential because it can literally turn your life around. I'm speaking from my experience after having completed the 8 week course. "
Mark, Vagus Nerve Program Student, 2023
"An excellent resource and gateway to greater understanding of self and the human nervous system. This program embodies the latest research and understanding in modern medical science when it comes to therapeutic regulation of the nervous system."
Aron, Vagus Nerve Program Student, 2023
"Really insightful, useful and overall great powerful program for anyone who struggles with dysregulation. It offers a nice combination of theory and practice too."
Denise, Vagus Nerve Program Student, 2023
"The content is well presented, organized, digestible and professional. This education is essential. It is practical information to learn to integrate into your life to improve your ability to live peacefully and in balance within yourself. It brings together the missing pieces to cultivate awareness and habits so you become less reactive to the environment, relationships and self. I found this class very empowering. I now have practical skills and in the moment tools to deepen my connection to myself, to regulate my NS and my experience of inner and outer safety. "
Dorbe, Vagus Nerve Program Student, 2023
"It's a big investment, but worth every cent. The material was eye-opening and helped me make sense of my trauma history. I feel compassion for myself about past experiences, and empowered to continue my recovery in new (more effective) ways."
Briana, Vagus Nerve Program Student, 2021
"The techniques that I learned on this program have finally helped me to tackle my panic attacks (for the first time in 15 years!). I would highly recommend this course! It's truly life-changing!"
Fiona, Vagus Nerve Program Student
Jessica Maguire
Jessica Maguire holds a Bachelor of Health Science degree and a Master of Physiotherapy. Her post-graduate study includes the fields of neuroscience, neuroplasticity, brain-heart biofeedback, brain-body medicine and transcutaneous vagus nerve stimulation.
As a TEDx speaker and lecturer, she believes that knowledge is power. Jessica teaches a long-term, sustainable, profoundly transformative methodology of nervous system repair, empowering students to step into the driver's seat of their own health and wellbeing.
Her aim is to create true freedom from nervous system dysregulation and all the painful side effects that it causes.
"I wanted to reach out and share how transformative your course has been for me and my family. My youngest son is adopted and he had a traumatic birth that negatively impacted most of his internal organs. He's almost two and doing great, he seems to have some sensory differences and recently had a complex febrile seizure.
The techniques I learned in your course helped me get through the traumatic first seizure but I also taught my son resources and practices he does when he's feeling overwhelmed and over stimulated. It's incredible to see a kiddo that is just learning to communicate, be able to recognize the profound benefits of a simple technique. I own a pet care company and we're even applying some of these ideas with the dogs. Thank you for everything you do. You're helping so many individuals."


Jessica, Vagus Nerve Program Student, October 2022
Week 1
Onboarding 
You'll begin the program by getting to know your community with a Live Peer-to-Peer Call. The community will play a big role in your active learning journey right throughout the 8 weeks.
Right from the start you'll earn a variety of essential self-regulation skills to use in "the heat of the moment" that keep your nervous system regulated so that much less energy is required to manage your moods and emotions. There will be fresh, new techniques each week. 
You'll also receive access to the 2.5 hour Vagus Nerve Masterclass to give you foundational knowledge before we dive into the core modules of the program.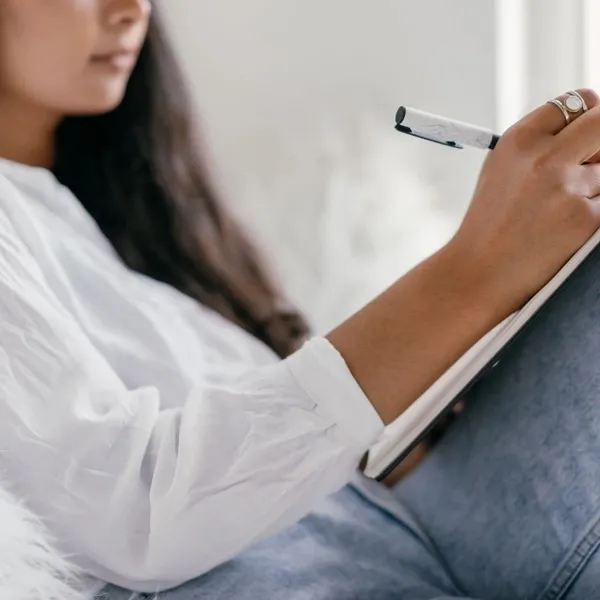 Week 2
Autonomic Awareness
Discover the vital impact of a balanced nervous system on your overall well-being. Gain insights into the emotions, sensations, thoughts, and behaviors associated with each state using effective frameworks. Through targeted work with the vagus nerve, you can enhance resilience and maintain equilibrium in the face of stress or trauma.
As the epicenter of the mind-body connection, the vagus nerve plays a pivotal role in emotional and relational health, regulating organs and body systems. Our goal is to empower you in cultivating a harmonious partnership between yourself and your body, fostering interoceptive accuracy and facilitating a transformative bioplasticity reset.
WEEK 3
Proprioception & Kinaesthesis
Uncover the wisdom of your body in identifying and resolving past adversity and trauma. Explore the profound impact of proprioception, posture, and fascia, as well as the role of movement in regulating the nervous system.
By releasing the energy and hormones accumulated from stress stored in your body, you restore balance to your nervous system. While certain habits may provide temporary relief, it is through completing the stress activation cycles linked to past experience, that genuine recovery and regulation are achieved for lasting well-being.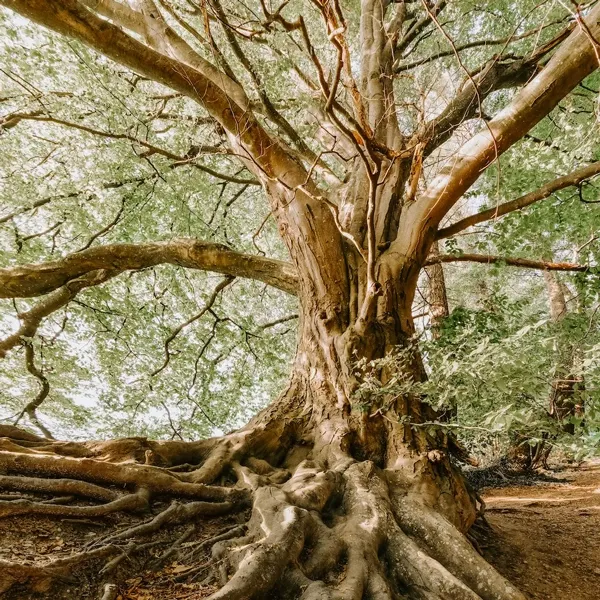 WEEK 4
Interoception
Often called the "eighth sense", interoception refers to the perception of sensations within the body. This practice of "tuning in" to feelings and sensations, instead of suppressing or dissociating via different coping mechanisms, is foundational to good nervous system health. Interoception is largely carried out by the vagus nerve and determines how we feel internally, the health of our organs, as well as our sense of self and agency.
WEEK 5
The Gut-Brain Axis
Featuring the latest research on how the microbiota influences the brain, nervous, and immune systems and identifying what foods can be used as psychobiotics— beneficial bacteria (probiotics) or support for bacteria (prebiotics) that influence gut-brain relationships.
You'll learn all about the enteric nervous system, and will receive access to somatic resources to support you in regulation. You'll also receive recipes to support yourself in maintaining a healthy nervous system.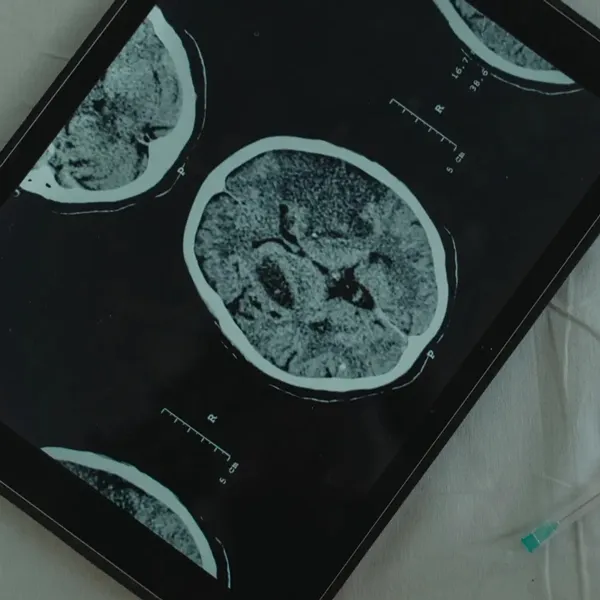 WEEK 6
The Heart-Brain Axis
Learn all about the heart-brain axis and the importance of a healthy "vagal brake" for a flexible, adaptable and resilient nervous system.
You'll learn how you can create a bioplasticity reset and why medically unexplained symptoms may have a common root as a stress-related disorder. By addressing the root cause rather than solely alleviating symptoms, you can enhance conditions such as chronic pain, gut disorders, and inflammation.
We'll look deeper into the techniques of the cardiovascular system that science shows to build vagal efficiency. You'll also learn more about the importance of posture, positioning and blood pressure.
WEEK 7
The Social Engagement System
Your social engagement system is formed by the branch of your vagus nerve that connects your heart to the muscles of your face. This system explains why your nervous system is powerfully influenced by the people you surround yourself with.
Reciprocity can be used as a neural exercise to help reshape the nervous system. The back and forth of communication, as well as the giving and receiving of care builds attunement and resonance. We will dive deeper into the importance of co-regulation in this module. You will also learn about how the voice, music and play connect to the nervous system state.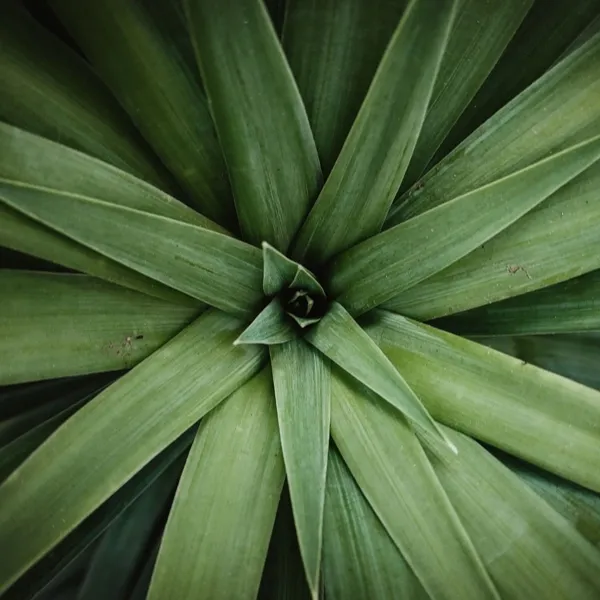 Week 8
Integration
During the integration week, we will have our final Peer-to-Peer Live Calls with the community. Integration week is a chance to bring together everything you've learned from the program and then apply it to your real life. You'll be using active learning with members of your community. You'll learn how to set up your weekly routine, how to use different resources in challenging situations. You'll have a whole tool-box of resources to lean on, equipping you with agency and autonomy for meeting life's challenges.
We Encourage Active Learning
All of the leading research into neuroplasticity shows that the most effective way to make lasting changes is to learn in a way that's embodied, experiential, and a little bit challenging.
The Vagus Nerve Program is not simply a series of lectures for you to watch. It's a complete framework that enables you to rewire your nervous system from the inside out.
This program will challenge you, and we invite you to embrace the discomfort that comes with that. Provided it's not acute, this space of discomfort when doing new things is where the real growth happens.
Registrations closed - Returning in late 2023
Are you a Health Professional, Coach or Teacher?
The Vagus Nerve Program teaches you new science-backed tools to use with your clients. Nervous system regulation can often be the missing piece of the puzzle for many clients. Practices to improve the functioning of the vagus nerve build stress resilience, so that your clients are better equipped to deal with the challenges in their life.
"An excellent resource-based course for anybody looking to educate themselves about our nervous system and how to apply it for our own healing and the healing of others."
- Maya, Vagus Nerve Program 2022 Participant
BONUS!
When you sign up you'll also receive the Vagus Nerve Masterclass valued at $49
Completing the Vagus Nerve Masterclass is a pre-requisite for joining the Vagus Nerve Program.
2.5 hour presentation
Video tutorial teaching all of the exercises discussed (plus more)
Six guided audios to help you improve the functioning of your vagus nerve.
Workbook with reflective exercises
If you have already completed the Vagus Nerve Masterclass you can email [email protected] for a voucher code you can use at checkout.
Frequently Asked Questions
What if I can't attend the live calls?
How is the content delivered?
how long can I access the material for?
When does registration to the program close?
What is the weekly time commitment for this course?
What's the difference between the Vagus Nerve Program and the Vagus Nerve Masterclass?
What currency is your course in?
Can I get a certificate of completion?
should i keep seeing my health professional?
How often do you run the Vagus Nerve Program?
Do you have scholarships available?
What is your refund policy?
Registrations closed - Returning in late 2023
We acknowledge the traditional owners of the land on which we share our work, the Arakwal of the Bundjalung, and we pay our respects to Elders past, present and emerging. Always was, always will be.